Welcome To Stone Willow Mini Golden Doodles
Stone Willow Kennel is a professionally run, clean in-home kennel specializing in beautiful F1b Mini-Golden Doodles weighing 15 to 35 lbs as adults which makes them an ideal pet in a smaller size. We are purposely a small breeder with parent dogs pampered in our home and not in outside kennels. We are conveniently located just South of Albany, NY near the NY Thruway and a 2 hr. drive North from New York City. Shipping is available.
Our tested parent dogs are carefully chosen for health, intelligence, beauty and personality. Stone Willow's goal is to produce beautiful, intelligent, easy to train, friendly and healthy Mini Golden Doodle puppies for you to enjoy as a wonderful companion for a lifetime of happiness.
Stone Willow is concentrating on F1b Mini Doodle breeding to produce a gorgeous, healthy pup that will have a beautiful coat with little or no shedding. F1b Doodle coats are thick and wavy, thick with loose curls or thick with tight curls. Our Doodles have low allergen producing coats ideal for families with allergies or asthma issues.
F1b Mini Golden Doodle puppies are produced from healthy registered purebred parents by combining intelligent and uniquely colored AKC Mini Poodles and sweet Mini Golden Doodles receiving the best traits from both parents.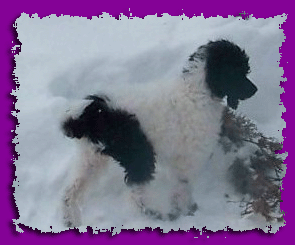 Stone Willow Mini Golden Doodle puppies are born in our home in a state-of-the-art birthing area with my caring assistance and speed dial ready to call the Vet if needed. Sweet, tiny puppies are then socialized by grandchildren and myself as they become used to household activities. As a retired Special Education Teacher, I have time to devote to the training of the dogs and puppies. Simple training is begun as puppies become more independent and are ready to leave Mom.
Your special puppy will be held with a non-refundable $200 deposit which is applied toward cost of adoption. Please email jhorn38@aol.com or call Jean Horn at 518-966-4260 with questions and puppy availability.
Thank you for visiting Stone Willow Mini Golden Doodles. I look forward to your email….